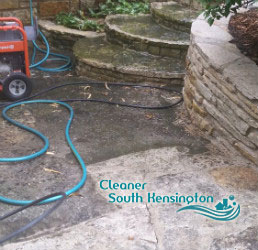 If you are searching for patio cleaning services in South Kensington SW7, make sure to contact our agency at once. We provide excellent value for money and deliver high-calibre performance.
Our service is worth your while, we have decent rates, extended working hours and professional equipment for cleaning outdoor hard surfaces.
We are very hard-working, attentive and scrupulous. Our cleaning system produces maximum results. We are dedicated and we urge you to try our service. You will be impressed.
Make sure to call us today. We will address all your requests.
Efficient Patio Cleaning South Kensington
Like we said, our performance is outstanding. The results we create will appeal to you. You will be impressed.
Why our patio cleaning service in South Kensington:
It will achieve the descried results
Your outdoor hard surfaces will be in tip-top shape
We have fair rates
Our operating times are flexible
Fill the form for a free quote!

Pressure Washing SW7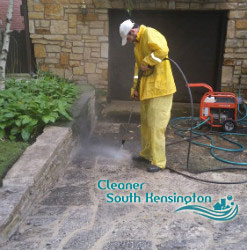 We clean all kinds of outdoor surfaces because our cleaning equipment is very powerful and productive.
The pressure washers we use to freshen up your patios and driveways are specially designed for those types of surfaces. They use high pressure, which is essential for breaking down dirt and lifting stains.
Not to mention, there is also hot water, which helps further to remove grime and mud from the surface. Our patio cleaning service in South Kensington is absolutely professional, it's also comprehensive and effective. We have cleaned different kinds of driveways, pavements and patios. We have extensive experience in this field. We are very attentive, we work in small sections and we do a thorough job.
You can count on our technicians because they are police-checked and certified and they have many skills. The person that will knock on your door will be trustworthy and screened. There is nothing to worry about.
We are certain that our company is the right way to go as far as your outdoor surfaces are concerned. We encourage you to get in touch with us. We will take care of everything.