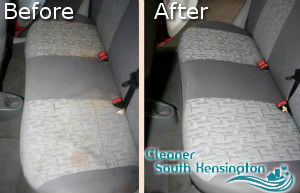 Do you use your car on a daily basis, but do not clean it as often as it needs to be cleaned? Well, if you use it daily, you need to clean thoroughly at least once a month, and that is depending on how much wear it gets and the things you bring inside.
Plus, a car is a confined space and the amount of dirt it gets affects it a lot. If you lack the time to clean your car properly, call our company.
We are a cleaning services provider and we are offering you a one-of-a-kind car upholstery cleaning, and it is available everywhere in South Kensington.
Professional Car Upholstery Cleaning Service South Kensington
More about us:
We are offering you seven days a week cleaning service
Our cleaners use steam cleaning machines and the best cleaning products
Our cleaners are flexible with time, we schedule the appointments for your convenient time
Our pricing system is considerate and affordable
We offer a variety of packages, designed to fit your specific cleaning needs
Our car upholstery cleaning service is available everywhere in SW7
Fill the form for a free quote!

"I have been using the car upholstery cleaning services of this company for a year and I am very pleased with the results. The cleaners know how to do the work and ensure full extraction of the dirt, stains and crumbs using specialised equipment and detergents. They help me keep my car's interior spotless." – Harry
If your car upholstery is stained or just needs a proper cleaning, we will do it for you. You can hire us to clean as many cars as you have, and you can hire our service for regular maintenance as often as you want to. We assure you that with our fantastic steam cleaning method your car upholstery will always look clean and fresh.
Car Upholstery Cleaning in SW7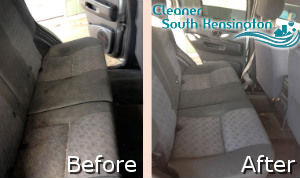 Our cleaners will get rid of dust, grime, germs, bacteria, stains and bad smells that can be found in your car upholstery. Our cleaners will bring their own fantastic cleaning products and will efficiently get rid of all cleaning problems your car upholstery has.
We will clean not only the surface but underneath it, as well. We will give you spotless and sanitized car upholstery that will be both pleasant and health-safe for you and your family to use on a daily basis.
Call us now and book our car upholstery cleaning service, and we will prove to you that it is the best one in SW7 South Kensington.